CITY BLOCK ・ FACILITY INTRODUCTION
– SHONAN T-SITE –
Building a base for making the rest of the world aware of new life styles developed in this town [ SHONAN T-SITE ]
The SHONAN T-SITE commercial facility is not just for selling goods. It's not a site just for selling goods. It 's a base for inspiring residents and visitors to the Shonan area, nurturing new lifestyles, and making this lifestyle known to people outside the town. Lifestyles born in the town called Fujisawa SST have great potential to affect lifestyles in Japan, and furthermore, in the world.
See here for details. >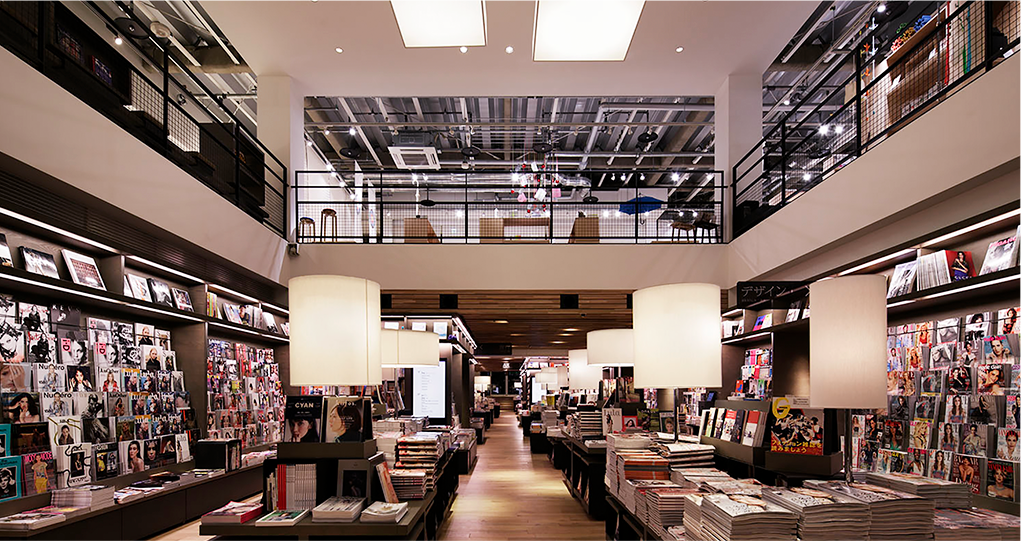 Ultimate cozy design A complex cultural facility recommending Shonan lifestyles.

The SHONAN T-SITE is not just for residents of Fujisawa SST.
We aim to build a site that showcases Shonan culture, where visitors to Shonan will drop by before they go home.
This includes ultimate cozy space design surrounded by the natural environment of the Shonan area, shops, products, and a wide range of other ideas, which will promote healthy Shonan lifestyles.
The SHONAN T-SITE will provide goods and spaces where individuals will be able to enrich their lifestyles.

At shops in the SHONAN T-SITE, only goods that appeal to persons of sensibility are selected and sold. For example, a wide range of books or magazines that provide new information on hobbies, jobs, cooking, child-rearing, and so on are selected. In addition, visitors can order coffee and read books or magazines before buying or enjoy lunch cooked with locally produced food at the slow food restaurant. Everyone can enrich their lifestyles with a visit to the SHONAN T-SITE.
Epoch-making action, anticipating the needs of the age and continuing sustainable evolution

People's demands for goods and services change as culture changes and develops.
Instead of responding to these changes by refitting its shops, the SHONAN T-SITE will think about new lifestyles together with shop owners in the T-SITE before changes occur, always making proposals for lifestyles that are ahead of the times.
Notably, SHARE LOUNGE provides office functionality while serving as place offering new ideas that contribute to the realization of diverse work styles.