Zones and facilities
– Fujisawa SST SQUARE –
Fujisawa SST SQUARE, the town's landmark,is the base for a range of resident activities
The Fujisawa SST SQUARE is a site that maximizes value for town residents, neighborhood residents and companies who come to the SQUARE.
Based on collaboration among a wide range of stakeholders, it is equipped with functions to" bring energy to life."It serves as the information transmission base of Fujisawa SST, welcomes guests, gives publicity and fulfills functions of incubating new businesses or services.
The SQUARE has community functions that include helping Fujisawa SST and neighborhood residents, individuals working and gathering in the town to create communities, and organizing environmental education programs or events.
It also offers management functions with the office of the town management company, lending support for town building as part of core services. Fujisawa SST SQUARE, the town's landmark, will be a place for setting the direction of the community's future.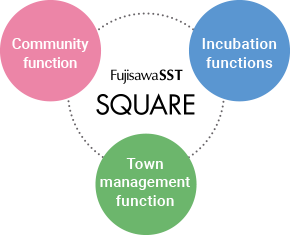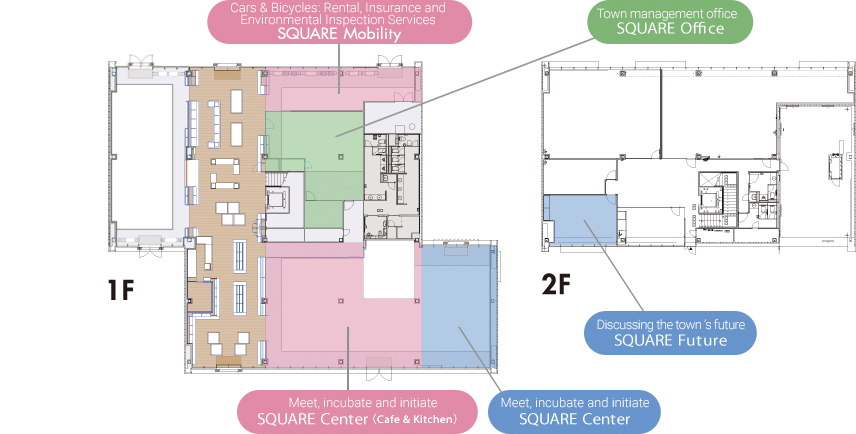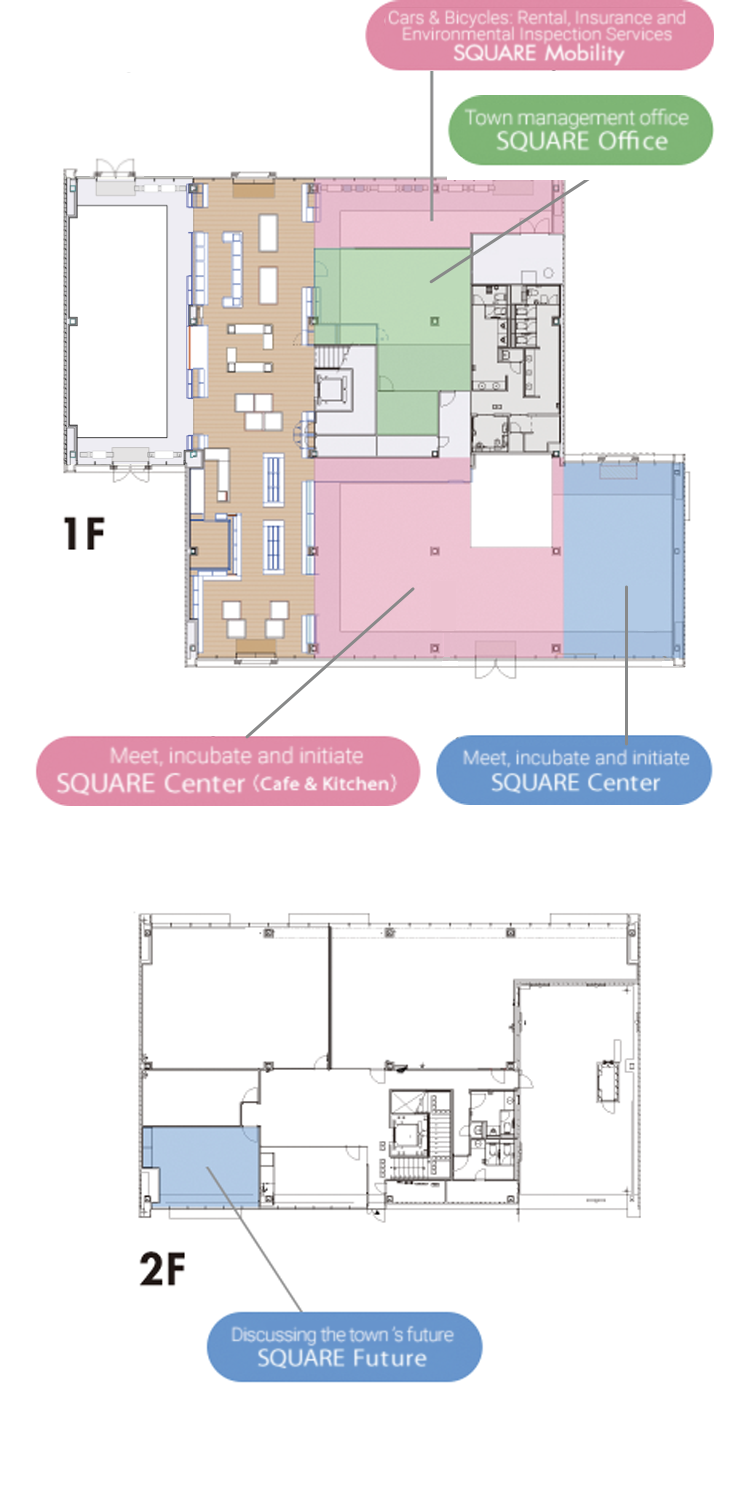 Town management functions

SQUARE Office (Town management office)

This is the base of Fujisawa SST Town Management Company. It also serves as the Community continuity planning (CCP) center in charge of planning and implementing disaster recovery measures in the event of emergency.
Incubation functions

Meet, incubate and initiate

SQUARE Center

This is Fujisawa SST's comprehensive communication base. This is a place for showing the town 's appeal points and lifestyles to companies and government bodies around the world through video presentations or other tools. Partnerships will be created and new businesses and services will be incubated.

Discussing the town 's future

SQUARE Future

This is a place where diverse stakeholders can gather, share issues with the town and discuss its future. A wide range of events, workshops and seminars will be held throughout the year.
Community function

Meet, incubate and initiate

SQUARE Center(Cafe & Kitchen)

We will create an interactive communication café, featuring a system promoting the development of a community of FSST and neighborhood residents,creation and preparation of recipes utilizing home appliances and serving dishes.
You can flexibly use the café for working space or events.

Cars & Bicycles: Rental, Insurance and Environmental Inspection Services

SQUARE Mobility

The SQUARE Mobility is a total mobility service base offering eco-friendly transport. You can rent electric vehicles (EVs) and electric-assisted bicycles and access various insurance consultation desks.