TOWN SERVICES
Town service – Community –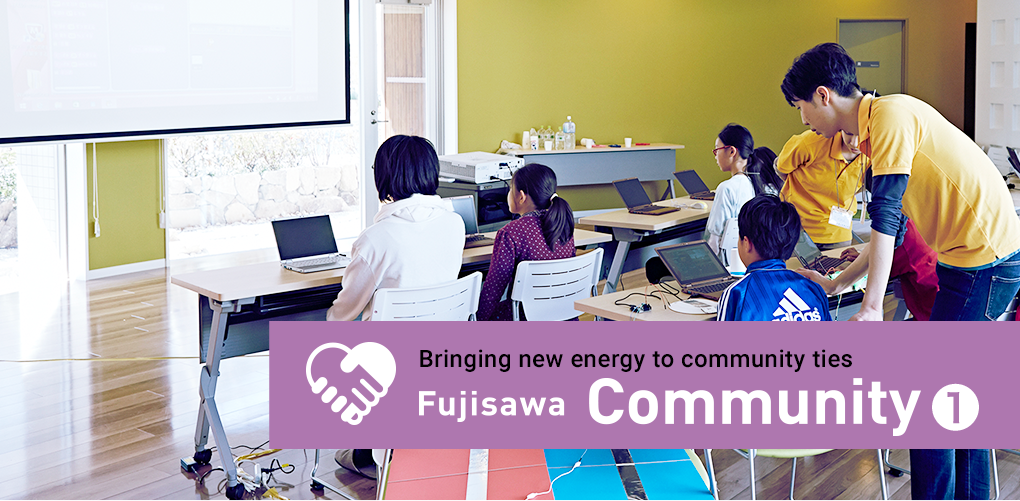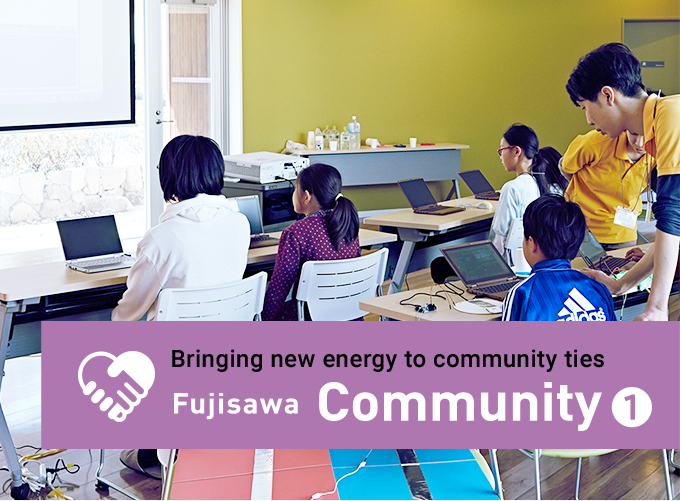 A town that networks residents of the town and nearby areas and people working in the town, building a community with forward-looking values
From the day you move in to Fujisawa SST, you will be able to connect with fellow residents and enjoy access to local information. Everyone, from children to seniors,will be able to easily access advanced services via the proposed network. We plan to offer a community platform, including an easy-to-access one-stop portal service that enables anyone to monitor their household's energy consumption. Residents will also be able to access a range of helpful services, inclu ding local services, a points system, reservations for mobility services, and information ex-change with in the community, from their first day as residents of Fujisawa SST. The Fujisawa SST Committee will keep real community activities lively.
As an entrance to town services, a portal site supporting multiple devices provides informationthat everyone needs

Fujisawa SST will provide a one-stop portal site linked to town information and other unique services. The portal site is designed to carefully simulate scenarios for using the site. For example, your household energy consumption is visualized to provide energy-saving advice that is specifically tailored to your home. You can also access events and sightseeing information for the surrounding area, make reservations for mobility sharing, and gain access to residents' experience and word-of-mouth information. The portal site itself predicts how it will be used. In the event of an emergency, you can quickly access the information needed and related information and immediately find the information you need, such as the latest conditions and safety confirmation. The portal site also supports multiple devices to allow easy access from the smart TVs equipped as standard in all detached houses, as well as smartphones and PCs. Everyone, from children to seniors, can get the information they need in every situation.
Purchase and repair records of housing and home appliances are registered as housing information in the Life Record to protect the value of your assets

Management of housing information will help increase asset value. This is the Life Record. The housing records are appropriately managed to ensure the best house maintenance. Registered family information and home appliances information help to encourage energy-saving habits.
The Energy Report and Eco-life Recommendation Report provide advice on optimum energy-saving lifestyles that match your way of life

We will give residents an Energy Report that summarizes electricity use data and an Eco-life Recommendation Report that gives energy conservation advice on a monthly basis. Residents will receive specific advice on how to use energy most efficiently and how to reduce the power consumption of each piece of equipment tailored to their lifestyles.
The unique Fujisawa SST card and point program helps create a community, ensure the observance of guidelines and meet the targets of the entire town

The Fujisawa SST card can be used as an ID card for a wide range of services in the town. For example, residents only need to pass the card over the verification terminal instead of following a complicated procedure for borrowing an electric-assisted bicycle or replacing a rechargeable battery. The card will also be used for verification for using town facilities. Points will be given by participating in the Life Record program and town events and answering questionnaires. Presents will be given for accumulated points. You can check your point balance and history on the portal site. The card encourages the active participation of residents in programs designed to improve the town value.
Creation of a town where individuals help each other based on real-time information.The SOY LINK community platform created by Fujisawa SST for the local community